Volunteers Score Record-Setting Day
at Dallas Nonprofit
As part of our ongoing initiative to support and give back to our communities, projekt202 recently partnered with Hope Supply Co. to help homeless children in the North Texas area.
Members of projekt202's Dallas team, along with their families, spent Saturday, June 16, working in the nonprofit's warehouse. The facility is Hope Supply Co.'s hub for procuring, storing and delivering critically-needed children's items, including diapers, wipes, hygiene items, school supplies, school uniforms, and toys. Hope Supply Co. distributes these items and more to over 60 partner agencies focusing on bringing hope to homeless children and their families in the Dallas-Fort Worth Metroplex.
The volunteers from projekt202 set a Hope Supply Co. record with the most diapers repackaged in one day (19,200). Without necessities such as these and other day-to-day items, infants' immune systems could be greatly damaged, leading to future health problems. The nonprofit organization distributes 40,000 diapers each week and annually serves 60,000 children throughout North Texas.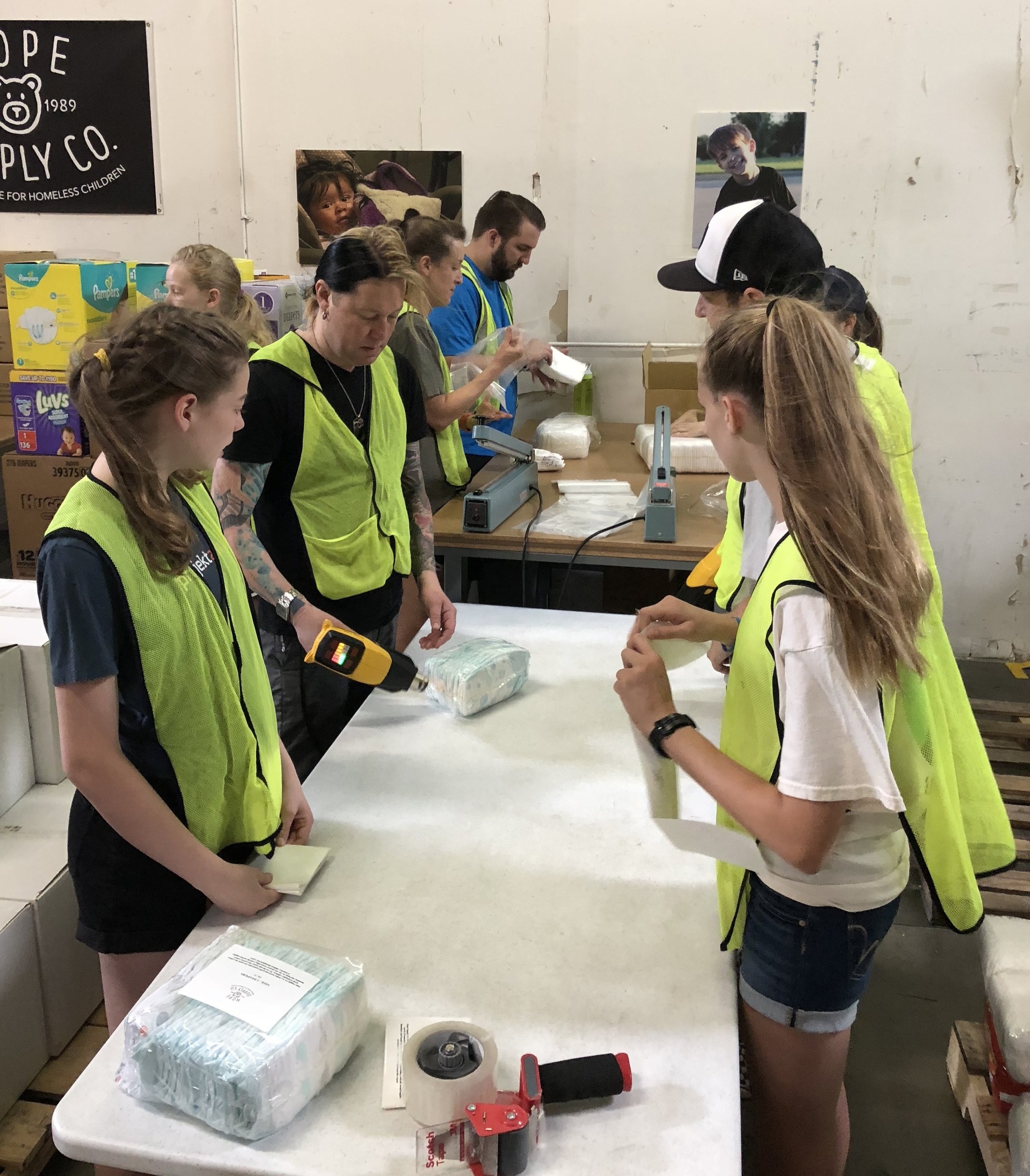 The mission of Hope Supply Co. is to meet the critical needs of homeless children across North Texas by providing necessities to enhance their lives. For more information and to learn how you can help, visit Hope Supply Co. online.
projekt202 is the leader in experience-driven software strategy, design and development. We have a unique and established methodology for understanding people in context — we reveal unmet needs — which drives everything we do. This leads to a crisp, clear understanding of the customer, which shapes the design and development of new solutions and experiences. We have the expertise, teams, skills and scale to deliver sophisticated software solutions that improve any and all touchpoints across the user journey.
projekt202 has spent over 15 years bringing to life and to market compelling experiences through our Experience Strategy & Insight, User Experience, Software Development, Marketing & Analytics, and Program Management practices. Our talented team has delivered emotionally-rich and intuitive solutions for global brands and clients such as 7-Eleven, Allstate, Canon, Capital One, Dell, McKesson, Mercedes-Benz Financial Services, Neiman Marcus, Samsung Electronics, Subway and The Container Store, among many others.
projekt202 has offices in Austin, Chicago, Dallas and Seattle.
CONTACT US TODAY TO DISCUSS HOW THE PROJEKT202 TEAM CAN DELIVER RESULTS FOR YOU AND YOUR TEAM.
FOLLOW US ON LINKEDIN AND TWITTER FOR THE LATEST PROJEKT202 NEWS.